---
Ongoing Spiritual Transformation and the Support of an Inspired Global Community
BECOME A MEMBER for just $1
Offer ends October 25th, 2020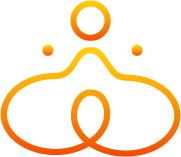 Work Regularly with Jeff Carreira
As a member you have regular opportunities to engage with Jeff Carreira in exclusive member only programs and retreats.
---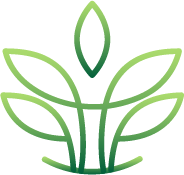 Ongoing Growth & Transformation
Supportive resources, practices and programs allow you to continually expand upon your deepest insights and realizations.
---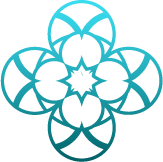 Develop Your Own Capacity to Teach
As a member you will be supported to share your wisdom in classes that you create and offer to our entire community.
---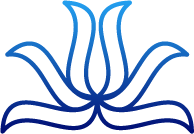 Connect with 400+ Global Members
Engage with people from around the world who share your passion for spiritual growth and meaningful connection.
Realize your full potential with the support of a community dedicated to mutual growth and evolution
The Members Circle provides structures that nurture and inspire an expanding community of globally networked spiritual practitioners and adepts.
When people ask me how to best continue to stay involved with my work, I invariably suggest that they join The Mystery School for a New Paradigm Members Circle.
That's because the Members Circle is where you receive weekly guidance from me, as well as the opportunity to join me for regular courses and retreats, while being part of a growing global community of people who are exploring the fruits of deep spiritual practice, and continually sharing new insights and realizations.
Sincerely,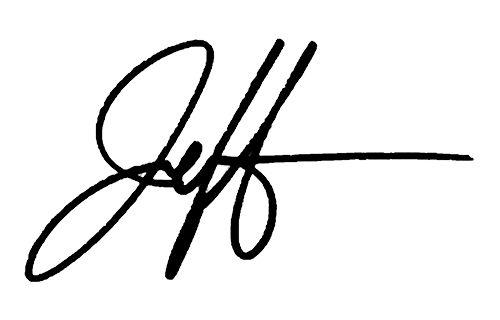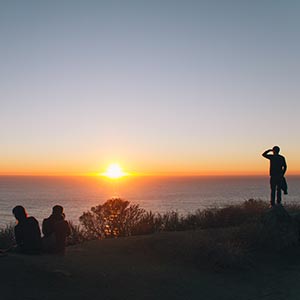 Dedicated to Spiritual Awakening and Creative Co-Evolution
The vision of the Members Circle is to gather a global community of inspired and awakening individuals who work together to co-evolve into a direct and ever-deepening connection to source.
In the great esoteric tradition of a mystery school, this is a place where people come together to peer beyond the surface of reality and uncover the deep, secret, inner workings of the cosmos.
Every growth opportunity offered here, all of the programs, courses, retreats and practices, are designed to liberate you from the emotional and perceptual constraints of the current paradigm and invite you into the living reality of a new one.
We have a number of wonderful contribution teachers on our faculty, but ultimately the Members Circle was created to function as a co-evolutionary, co-learning community, and we encourage and support all of our members to contribute their deepest wisdom for the benefit of others.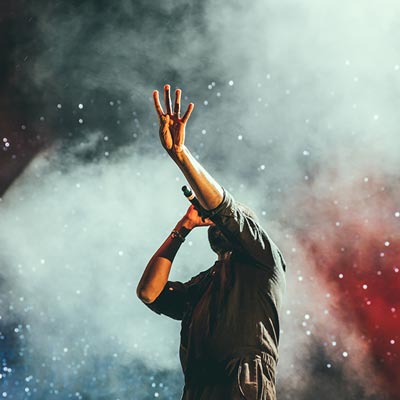 Become an Artist of Possibility
First we engage in practices that allow us to liberate ourselves from the hypnotic grip of dominant paradigm. When we let go of our familiar experience of reality we enter into a mysterious connection with the wider reality beyond.
Then we return from those ineffable depths we struggle to find expressions of what we experienced that can communicate the riches of wisdom that were revealed to us.
The goal of The Members Circle is to support you to attain ever-increasing direct access to source consciousness and then to share the deepest insights and realizations you find there in whatever form is most suited to you.
Our world is in desperate need of clear and awakened voices that can act as bursts of light in the darkness to illuminate the way forward. Those of us who are able to offer new visions to the world become Artists of Possibility and the fruits of our open hearts and minds will create a new future for all of us.
Join the Members Circle and develop your unique voice.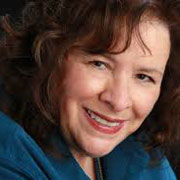 "Bravo! You truly are leading the way to a new order of mystery schools - in the clear ways you offer towards speciation, evolutionary becoming, and preparing people to be the change that can make the change in our world and time."
~ Dr. Jean Houston
Three Reasons to Join the Members Circle
# 1: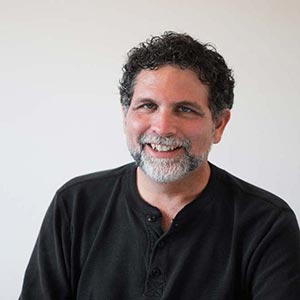 The Members Circle is where you receive ongoing guidance and instruction from Jeff Carreira in real time as his teaching work continually grows and expands.
The Members Circle is where you receive the latest insights and discoveries from Jeff first, before they become public offerings. As a member you will learn about new practices, ideas, and inspiring luminaries as Jeff is discovering and developing them. You will learn about books that are influencing him, experiences and realizations he is having, and any other fruits that arise from his own experience of spiritual growth or breakthrough.
As a member you receive weekly videos and guided meditations from Jeff that will give you the most up to the moment information about the work he is doing and the discoveries he makes.
You can also attend monthly discussions that Jeff facilitates via video conferencing. And each year he offers members six opportunities to work with him in depth. Two daylong virtual retreats, two 4-part courses and two 5-day attunement retreats. (See below for details).
# 2:
The Members Circle is where you continually develop and deepen your own insights and realizations.
The vision of the Members Circle is to be a powerful virtual campus and online practice community that inspires and supports ever-deepening spiritual growth for all of its members.
Many of us have realized by now that the breakthroughs and insights we have during spiritual retreats or intensive programs quickly fade once we return to our daily life.
So many times people ask me what is the most important thing they can do to maintain and deepen their hard won realizations - and I always say that staying connected with like-minded people is the most important thing to do.
We don't want our breakthroughs to fade, we want to sustain them, integrate them, and build on them. That's why we need to be continually refreshed with new ideas and perspectives to explore with others who share our passion for awakening.
And this is the opportunity that the The Mystery School for a New Paradigm Members Circle offers you.
# 3:
The Members Circle is a place to develop your own teaching work and build the confidence you need to share it with others.
The Members Circle is first and foremost a gathering of Artists of Possibility who all have wisdom to share and a deep desire to help awaken the world.
In addition to providing a context for your own growth, the Members Circle also supports and empowers you to realize the power of the wisdom you have to share.
Our members don't just take courses and participate in programs; they lead them as well. The resources provided to our members allow you to articulate your own realizations and develop a powerful voice to share them with.
I've been blessed with a wonderful life. I continually pursue deeper spiritual wisdom and have the privilege to share everything I discover with an open and receptive audience.
And I want you to have the same opportunity if you want it!
In the Members Circle you will receive support and encouragement to design and teach classes or start and facilitate discussion groups in our video conference room. The Members Circle is a perfect forum to experience the thrill of sharing your wisdom with others.
And of course you will always be able to participate in the wide variety of amazing course offerings created by other members.
Whats Included in the Members Circle: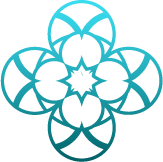 Weekly Videos
You will receive a short (approx. 5 to 8 min long) video each week in which I share what I'm learning in my ongoing exploration of awakening and mystical philosophy. What you learn each week will inspire and fuel your own growth by continually opening avenues of discovery.
And when it's relevant I'll share resources for further exploration and/or exercises to deepen your understanding.
---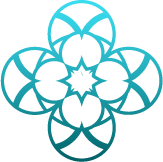 Weekly Guided Meditation Audio
You will also receive one 20-minute guided meditation each week.
These meditations will be contemplative in nature designed to shift your perception and experientially ground the ideas we're exploring.
---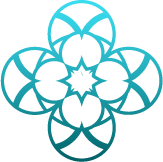 Monthly Live
Discussion Calls
Once each month you'll have the chance to join me for a 90-minute discussion session. These sessions, held via Zoom Video Conferencing, are a chance for us to discuss the insights that have emerged during the month. These sessions will be recorded and the recordings made available within 24hrs for those who are not able to participate live.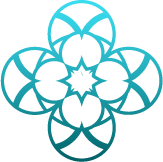 1-Day Retreats
with Jeff Carreira
Twice each year you have the opportunity to spend 6 full hours on retreat with Jeff via Zoom video conferencing. These retreats offer an opportunity for deep immersion in spiritual practice with the careful and precise guidance from Jeff.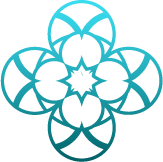 5-Day Attunement Retreats
with Jeff Carreira
These unique retreats, offered twice per year, are held over five days with one 60-min live session with Jeff each day. In the highly focused atmosphere of the live sessions your awareness becomes attuned to the energy of awakening, and the rest of the day naturally becomes a time of integration and realization.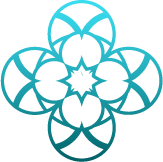 4-Week Courses
with Jeff Carreira
Twice each year you can participate in courses of four weekly 60-min sessions with Jeff. In the past these courses have covered topics such as The Spiritual Teachings of Ramana Maharshi, The Science of Paradigm Shifting and The Philosophy of William James.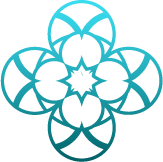 Awakening Dialogs Live with Guest Visionaries
Jeff Carreira regularly hosts awakening dialogs with guest visionaries who each hold a unique perspective in paradigm shifting and awakening. (Sometimes held live, sometimes pre-recorded).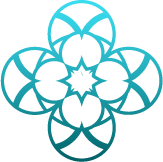 Member Led Classes & Discussion Groups
The Members Circle has a dedicated Zoom Video Conference room available for use by any members who want to meet virtually with a study or discussion group or to offer a workshop or class to other members who might be interested in something you have to teach.
Below are the classes and groups currently running live. There are many past programs with recordings as well.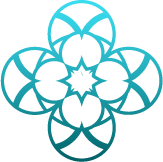 An Active Members Blog
The Member's Blog is one place where you can share your creativity in the form of poetry, fiction and non-fiction writing. Review books, movies or courses that you have read, seen or done, that other members might be interested in.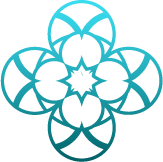 Plus the e-book and video program:
Creative Illumination:
A Handbook for Artists of Possibility
By Jeff Carreira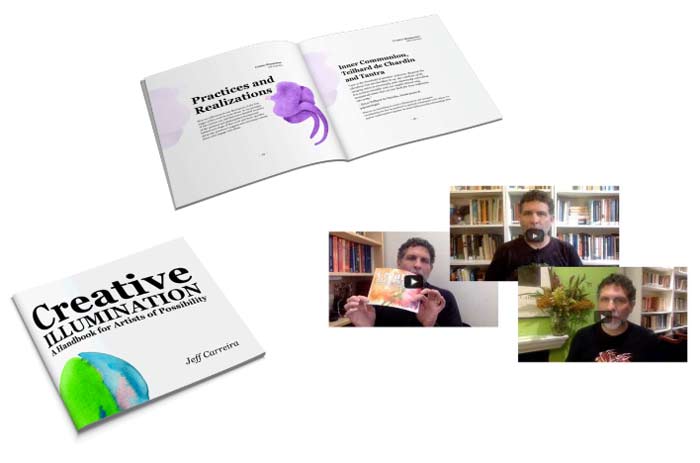 In this 40 page handbook and 12-part video program, Jeff Carreira explores the four foundational elements of his teaching: Spiritual Freedom, Creative Illumination, Inner Communion, and Paradigm Shifting.
Each of these four elements is clearly explained in a beautifully illustrated handbook and the video series that accompanies it. Together they will be a constant reference point for your work in the Members Circle.
.
Who Is the Members Circle for?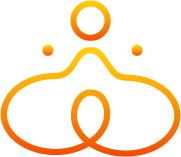 Anyone who wants to stay connected to Jeff Carreira and his ongoing spiritual explorations.
Anyone who is intrigued by the spiritual explorations and prolific creative output of Jeff Carreira will be able to stay closely informed about it all in the Members Circle. Membership offers both a comprehensive introduction to Jeff's work as well as the chance to keep developing right along with him.
---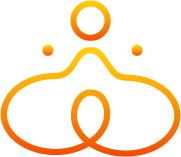 Any one who longs to be part of an inclusive global community of like-minded spiritual practitioners.
This circle is not exclusively designed for people who are working only with Jeff Carreira. We invite diversity of backgrounds and interests. Anyone who is aligned in spirit and enjoys engaging with a dynamic group of awakening kindred spirits is welcome and encouraged to join.
---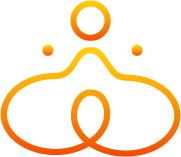 Anyone who recognizes that it's time for them to take all the wisdom in their heart and share it with the world.
Perhaps the most unique and exciting opportunity of the Members Circle is having the chance to teach and facilitate programs to a global community of intelligent, inspired, and interested people. Our world needs bright lights of wisdom and to become one of those we must practice sharing the wisdom and experience we've gained.
Why Others Have Joined
The Mystery School for a New Paradigm
Members Circle

Larry Weiss
I'm in the Mystery School community to celebrate, learn & create a community of awakening beings. For over 40 years I've been searching, learning and growing as a spiritual being; the way to practice being that being is in relationship. And this MS community is filled with beautiful people sharing this awakening path. What a blessing!
Let's continue to make it a rich and rewarding experience!

Graeme Burn
If only I lived just around the corner from you all! We could saunter when we felt like it, have surprise meetings and unexpected encounters. But I don't and what Jeff has started and pulled us into is the next best thing. And it's very good: alive, fresh, thought-provoking and full of a sense of togetherness and wonder.

Kimberlee Doyle
What inspired me to join the Members Circle was you Jeff. I love your teachings, your meditations, your mind, your humor, and I share your desire to shift our consciousness, our paradigm. I wanted to stay connected. And now after my first awesome summer retreat with you I am excited to stay connected and in community with all the others I have met who share this desire and commitment to expand and shift consciousness. And as Graeme Burn said since we don't live around the corner from each other this is the next best thing.

Jeffrey Sullivan
It's something remarkable to be in a group of people, a tiny miracle we take for grant far too easily. And to be here with a group of people hungry for transformation and awakening is something extra special. I too have seen the collective power that can lift all those residing within it. Why am I here… to engage in the collective exploration of living in and as a mystery? Mystery School seems an apt name for this process. It seems like mystery, in the sense in which it's intended here, has all but fallen out of fashion. Mystery these days is simply, for most, a puzzle to be solved and not the true state of things.

Adriana Colotti Comel
It has been refreshing for me to re-introduce meditation in my daily life. Now, everyday I do the guided meditations and then I journal … this has inspired my creative poetry to develop and in the Members Blog I already posted 4 original posts to share my experience with the community. I love also the very inspiring monthly talks and group meetings and the posts and comments that make me feel part of a community of shared values...I am very grateful to the members circle that make me feel that we are not alone in this extraordinary journey called life on planet earth. Thank you all and specially you Jeff for your wonderful initiatives!

Terry Vartanyan
I'm here because I am consumed with knowing what's true and who we really are beyond what our senses indicate. There's a depth of passion that arises deep within to pursue awakening along with a quiet, yet driving desire to become my most authentic self. Connection & interaction with a community of people like those here and at the recent retreat feeds my soul. Ultimately, I want my life to count in the world…

Keith Ohlsen
There was a longing for something bigger, better to happen in daily life. My experiences weren't fulfilling , leaving a feeling of emptiness. This started changing when I came into contact with Jeff's teachings. There was a sense of something greater being available. Upon reading the description of Jeff's ideas of this member's circle, there was no doubt that I wanted to participate. The experiences have exceeded any expectations that I had. Awareness is readily available no matter how I feel or if I am aware of it or not. Meditation brings out the Truth of this. It is humbling and a blessing to participate in such a group.
Join the
Mystery School for a New Paradigm
Members Circle
---
Monthly Membership
$25
Per Month
30 day money back guarantee​

Annual Membership
Save 20%!
$240
Per Year
30 day money back guarantee​
>> Register today

Special Registration Bonus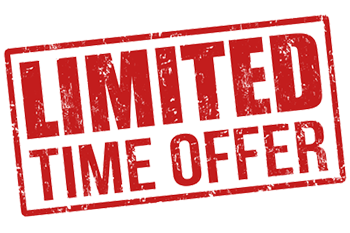 No Place But Home
Reflections on Meditation and the Spiritual Life
By Jeff Carreira
A paperback will be mailed to your door if you register for the Members Circle before midnight:
Wednesday, November 20th, 2019.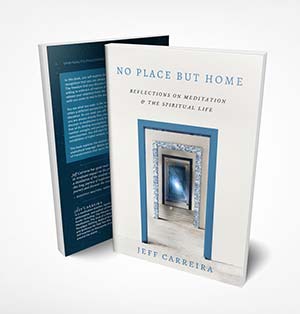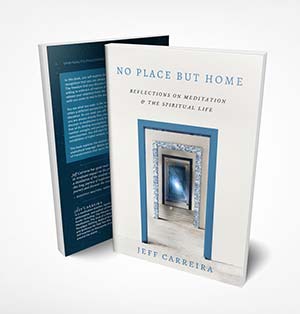 In this book, you will explore the miracle of meditation, which is simply the recognition that you can always be perfectly content even when your mind is not. The freedom that you discover through this insight is yours as soon as you are willing to embrace all aspects of life. The guidance you receive in these pages will release your attention from the hypnotic trance of fear, worry and self-concern, until you come to rest in the deep and abiding peace of pure consciousness.
This book explores the wisdom of awakening using simple and easily understood language. Before you realize it, you will have entered a journey of transformation that opens the doorway to the miraculous.
Get 60 Days Membership For Just $1
Offer open to new members only. Offer ends midnight October 25th, 2020.
---
Monthly Membership
$25
Per Month (after first 60 days)
>> Register today

*SPECIAL OFFER:*
Get your first 60 days for $1.
Then pay just $25/month after. Cancel anytime.
Annual Membership
Save 20%!
$240
Per Year (after first 60 days)
>> Register today

*SPECIAL OFFER:*
Get your first 60 days for $1.
Then pay just $240/year after. Cancel anytime.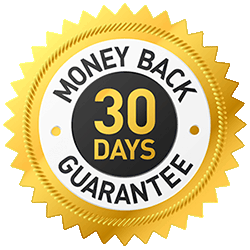 Cancellation Policy
We offer a full, no-questions-asked, 30 day money-back guarantee if you decide you want to cancel your membership subscription within 30 days of joining.
If you choose to cancel past 30-days from joining your billing for subsequent payments will be stopped and your membership will remain active until the end of the last period you have paid for. No refunds of payments already made will be awarded.
Frequently Asked Questions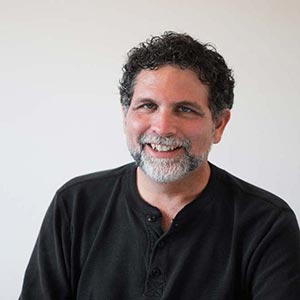 About Jeff Carreira
Jeff Carreira has single pointedly pursued spiritual awakening for over twenty years. As the Director of Education of an international nonprofit organization he guided the spiritual growth and development of hundreds of individuals worldwide. He continues to lead groups of people through the mysteries of awakening and transformation guiding them into the profound depths of meditative practice and mystical inquiry. His sensitive and precise guidance will invite you into unlimited possibility. His direct and supportive manner of instruction consistently brings both experienced practitioners and novices alike to their most profound realizations.